Benefits
---
We seek to offer competitive reward for the exciting work we are all fortunate enough to be involved in. We are growing rapidly and have set ourselves some ambitious targets; great rewards will come when we have achieved against these targets. If you are focused, innovative, driven and determined to deliver great output then together we can be part of something truly leading edge.
We offer a competitive basic salary. We are so well respected in our field that we successfully completed an IPO in April 2014, awarding us public company status. Options will be made available to our top performing team members to recognize the enormous contributions that they make. As we continue our journey of success and growth, this should become a more and more lucrative part of the package.
At Rosslyn, we are continually looking at how we can enhance our employee package and we also offer:

We are working on developing a pension to support our business ethos in the light of the new auto-enrolment legislation.
However, within Rosslyn benefits do no always have to be tangible, physical outputs. We have a culture where financial reward is not what makes us jump out of bed in the morning. We know that it is an important factor, but it is definitely not the primary motivator within the Rosslyn team.
At Rosslyn Analytics we have a team that seek innovation and creativity. We positively encourage the need for finding work that you personally are inspired to deliver, that doesn't come from a heavily controlled and prescriptive working environment. Of course we have deliverables, but we look for people to join us that are capable of using their initiative and are passionate to continually do what's right to enable us to move forward.
We have a strong sales culture and there is plenty of opportunity to succeed. We don't find it difficult to get in front of customers as we have a fabulous proposition. The opportunity for financial success in sales is definitely there for the taking.
And to fuel all of the innovative thought and keep the grey matter buzzing we have a permanent free supply of tea, Coffee, biscuits and fruit. Wednesdays we kick start you with donuts and on Fridays we round the week off (round being the operative word) with pizza.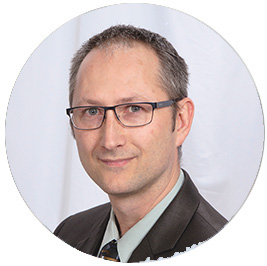 Jon Sampson
"I am very proud to have a career at Rosslyn Analytics. The work is exciting and challenging because we are on the cutting edge of technology. You will not find any company possessing smarter, more dedicated technical minds committed to creating the most user friendly tools designed to help business professionals.
I have always been supported in balancing work and home life and am able to work remotely when I need to. This flexibility allows me to get work done and still maintain balance with my personal life."
Jon Sampson is a Senior Data Infrastructure and Automation Manager based in New York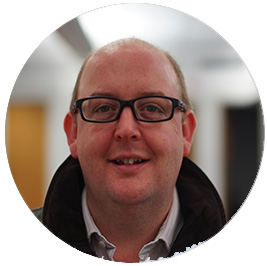 Richard Ludlow
"Having spent a number of years in the procurement/supply chain consulting services space I was keen to transfer my skillset into technology as this, to me, is the growing area to underpinning business performance – especially analytics. I spent the time researching the market and found Rosslyn Analytics to be an excellent target given its rapid growth. Once I had met the leadership team, and those behind the technology, I knew this would be the right fit.
I enjoy the "can do" ethos that exists within Rosslyn and the autonomy I am given to go about my role. Coupled with a strong product and an impressive client list, the company is a great place. We work hard but we also have time to celebrate our successes – we have the right balance."
Richard Ludlow is a Direct Salesman based in London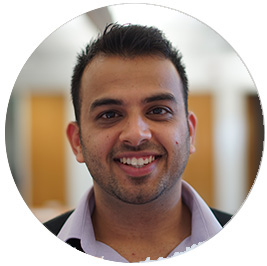 Vipul Narang
"What I love most about the company is the friendly environment where I don't have to hesitate to share my ideas. Apart from that, I am so glad to work with this company because I can see myself learning a lot here.
One of the biggest reasons that motivates me to work here is the company really appreciates the work I do. The feedback I have received is really valuable and the recognition that I have received boosts my motivation even more. It's a great place to work."
Vipul Narang is Business Intelligence Developer based in London
Current Openings
---
We are always looking for talented people in the United States and the United Kingdom across the organization, including in sales, marketing, account management and product development.
Simply email us at careers@rosslynanalytics.com with a letter outlining why you want to join the team.