Use your data. It will give you competitive edge.
Now you can align your HR metrics with strategic business goals, attract, engage, reward and retain top talent, develop future leaders, accurately forecast future staffing needs and improve your corporate culture. Simply add and connect all your data on RAPid and you and your team will have instant, access to unified HR data and metrics – from individuals as well as other departments.
RAPid empowers you. You can easily personalize your data by adding your own knowledge or third party intelligence – D&B, Experian – to make it specific, relevant and valuable to your organization. All without need of IT support.
One Platform. Complete HR visibility.
Your employees are your organization's most valuable asset. RAPid gives you the agility to improve the quality of your data on the fly so you can quickly discover and share insights that help you manage and optimize your human capital investment effectively. Make smarter, faster, informed decisions that lead to better productivity. Here are a few examples.
EMPLOYEE SATISFACTION AND PERFORMANCE
Get invaluable insight about your employees and predict organizational success
Conduct employee satisfaction surveys and integrate data from other sources
Establish training initiatives of employees and use this to raise employee performance and productivity
Identify factors that lead to greater employee satisfaction and productivity
Improve employee satisfaction and productivity by analyzing how people work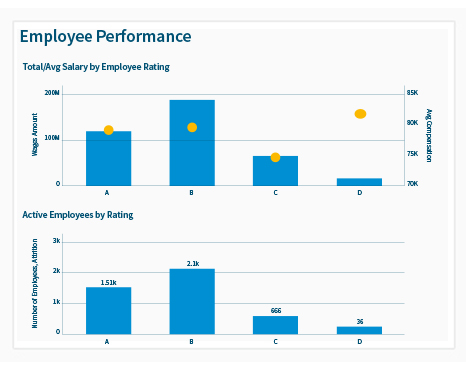 BENEFITS ANALYSIS
Collect data about your organization's compensation and benefits
Quickly assess the success of your compensation and reward programs
Compare your benefits and compensation structure with market data
Analyze how compensation and training programs affect business performance
Create, manage and monitor benefits programs for individuals, departments and on an organizational basis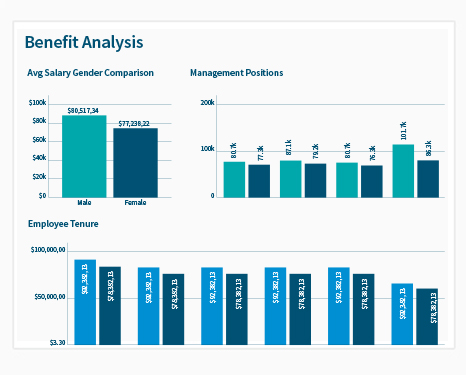 TALENT MANAGEMENT
Retain and develop key talent by recognizing workforce requirements
Discover the reasons for employee churn and identify top performers at risk of leaving
Establish effective training and career development initiatives
Create predictive models to determine short and long-term strategies for hiring, retaining and developing top talent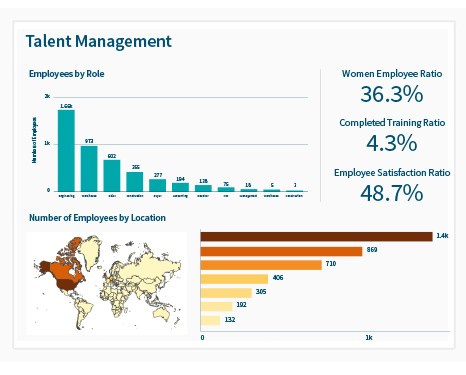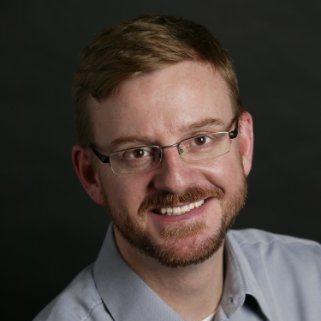 "Though valuable, simply having a visualization tool to analyze data isn't enough today. Rosslyn Analytics is utilizing Azure to disrupt the business intelligence market built on traditional data warehousing architecture."
Garth Fort, General Manager of the Cloud & Enterprise Partner Group at Microsoft