It is what you've got AND the way that you use it
The amount of data sources your organization has access to – internally and externally – is exciting. With so much information now at your disposal you should be able to increase revenues, improve processes, create innovation, drive productivity, control finances and engage teams right across your organization. But where do you start? Where do you focus your efforts to immediately start delivering business value?
Think Bigger. Focus Better.
To get you started, we'd like to share how we see and map out the value of data. This unique research showcases some of the insights you can create by accessing, connecting and sharing customer data, for example, across your organization. It maps out what business objectives can be achieved – so you know exactly where to focus your efforts in order to deliver true business value, in real time, not weeks.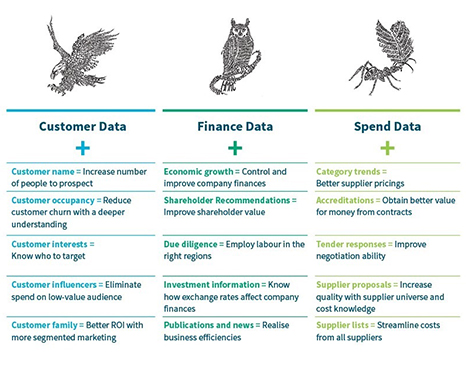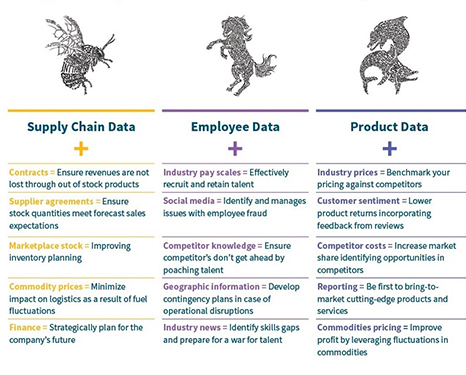 Six datasets critical to your success
Combining and manipulating these datasets will unlock a whole world of connected insight you knew existed but couldn't access quickly and easily. Well now you can. And, it will enable you to make strategic leaps and bounds in your decision-making with informed confidence and belief.