RAPid Spend Analytics
Unlocks the value that lies within the ever increasing volumes of data becoming available in a way that is intuitive and easy to use. It empowers those in procurement organization-wide, to collaborate, share and work together to fully leverage spend data to execute strategic and compliance related initiatives.
Try it today for free
Business Needs
If you are a procurement or category manager and you want to maximize your ability to identify and manage savings opportunities, you might hit a number of challenges. Firstly, you may not have a centralized view of all spending across all your operations. Secondly, you may not have the time or money to investigate long-haul technology solutions to knit your disparate technologies together. Thirdly, your current data may have suffered from manual entry processes and therefore is incomplete or incorrect. Fourthly, your procurement teams may not be able to collaborate and share data intelligently as cohesively as you'd like.
What ever challenges you face, RAPid Spend Analytics can help.
Our 'self-service' data management and reporting tools are used by the largest companies in the world because they are quick to implement, efficient and intuitive to use and very cost effective. We offer a holistic approach to your organizations' data management journey that starts with initial data discovery and continues right through integration, cleansing and enrichment to visualization.
Our RAPid Spend Analytics comes with an integrated suite of BI apps designed to give deeper insight into your organizations' spend data. From this single platform you can conduct detailed spend analysis, manage contracts, monitor supplier performance, identify supply chain risks and more. This self-service, automated solution is perfect for non-technical users and provides absolute visibility over spend. More importantly, it gives you the ability to engage with your data in real time ie you can go in and change it, reclassify, cleanse, normalize it. Giving you informed decision-making that works the way you need it to.
Organizations trust RAPid Spend Analytics as it:
Provides an enhanced visibility in business spend
Helps identify savings opportunities – therefore enabling your organization to become more efficient
Streamlines business operations, suppliers and partners
Proactively manages supply risk
Start with a free trial today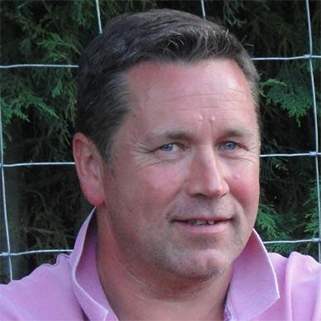 "I can't think of any other tool that provides so much control and manipulation of the data. My team of category and procurement managers can now analyze the data in many ways i.e., spend, contracts and supplier performance in a single data platform – RAPid."
Group Director of Procurement, PHS Group plc