As a procurement specialist, you are under more pressure to deliver savings, manage supplier relationships, accelerate procurement cycles, and maintain process excellence than ever before. Unfortunately, technology and working processes are not always on your side – a fact evidenced by Gartner's study which revealed 90% of an organization's data is not accessible by employees. Half that remaining data is poor quality and next to useless whilst the other 5% is not actively managed. This means critical business decisions are being made almost blind – and it costs you as an organization!
Transform your ability to make better, faster sourcing decisions and intelligently manage, negotiate and buy from your suppliers.
Now you can be in control of all your data almost immediately – without the need of IT support. The largest companies in the world are using our self-service analytic tools because they're quick, efficient, intuitive, cost effective and give unprecedented visibility over all suppliers. In a matter of hours, you can go from analyzing spending trends and assessing the performance of suppliers against contracted terms to calculating the cost of paying suppliers early – all on one single platform – RAPid.
Why would you ever struggle to manage multiple systems? RAPid enables you to connect all your data sources centrally and comes with an integrated suite of BI apps designed to give you even deeper insight into your spend data.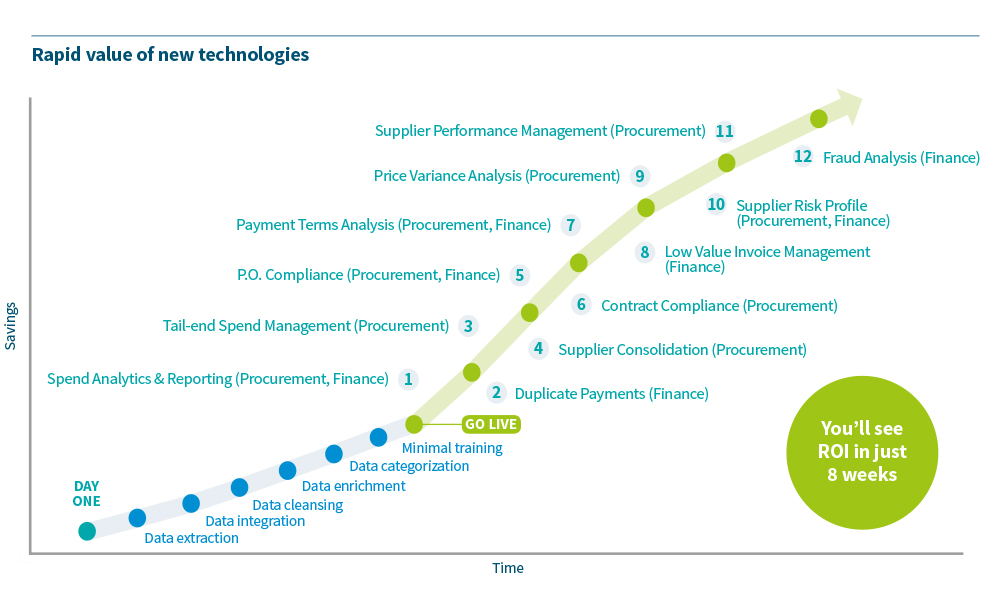 Register for free business apps at the Marketplace
See measurable results in days, not months. Ask us how.

"Rosslyn Analytics has given Weir Group a powerful data management and reporting tool that feeds our executives with the information they need to make better informed decisions that will benefit our business and suppliers."
Trevor Latham, Group Head of Procurement, Weir Group Plc