In just 30 days, you'll have line-item spend data aggregated from across your global IT landscape.
Spend Visibility. Delivered as a Service. 30 Days.
RAPid Spend Analytics – Enterprise delivers you spend visibility from your data like never before, without having to wait on internal resources again.
In a single platform, you're able to conduct detailed spend analysis, manage contracts, monitor supplier performance, identify supply chain risks and more.
We do all the hard work on your data, behind the scenes, so you don't have to - integrating, cleansing and enriching your data so it is ready for analysis 24/7.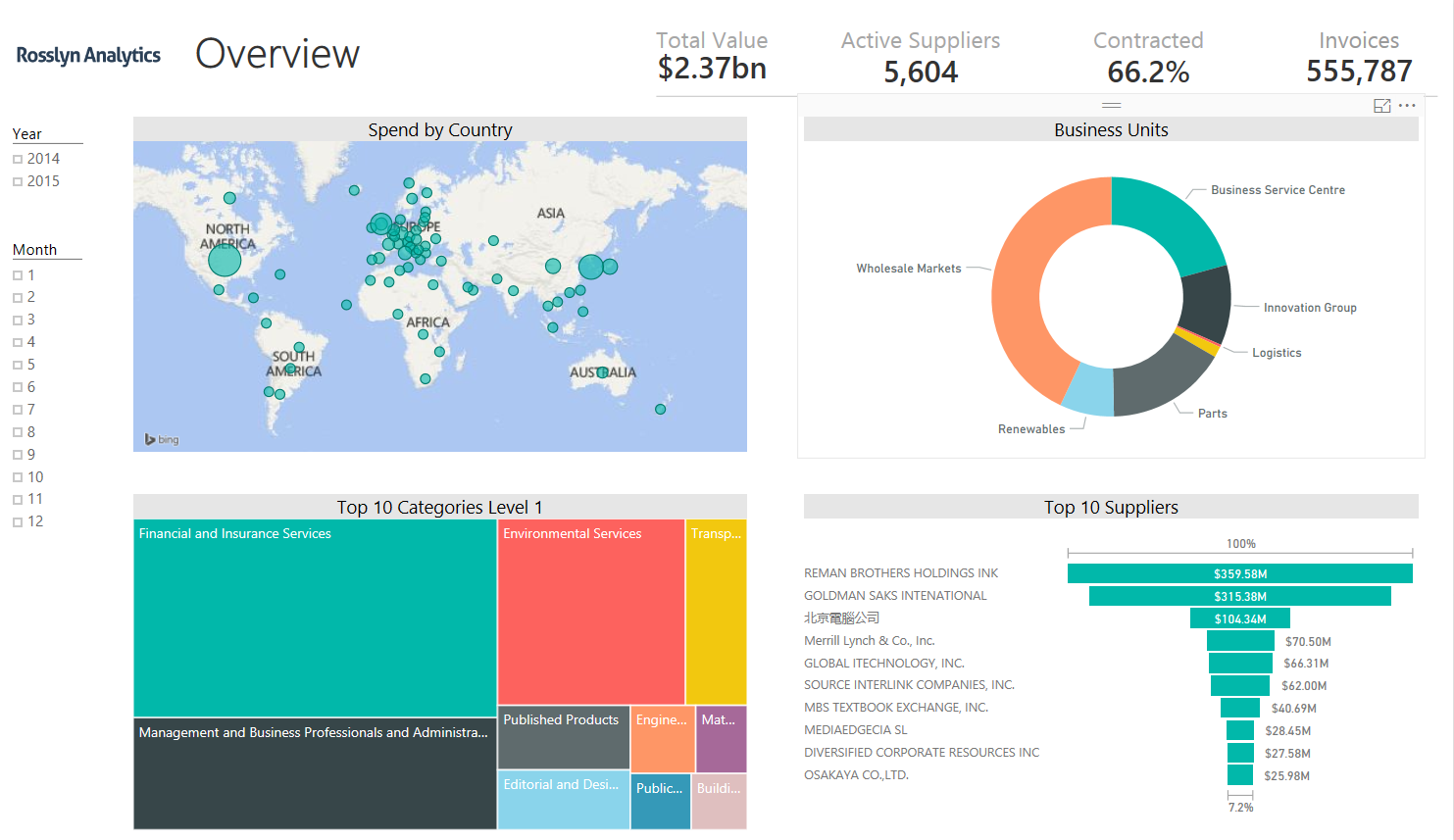 Arrange a Demo
Download Product Sheet

"Rosslyn Analytics has given the Weir Group a powerful data management and reporting tool that feeds our executives with the information they need to make better informed decisions that will benefit our business and suppliers"
Trevor Latham, Group Head of Procurement, Weir Group Plc