RAPid One-Click Spend Analytics is the world's first and only fully automated spend analytics solution in the cloud. You no longer need to spend hours manually collecting and preparing data for analysis. It's all available in minutes of automatically extracting spend data from SAP.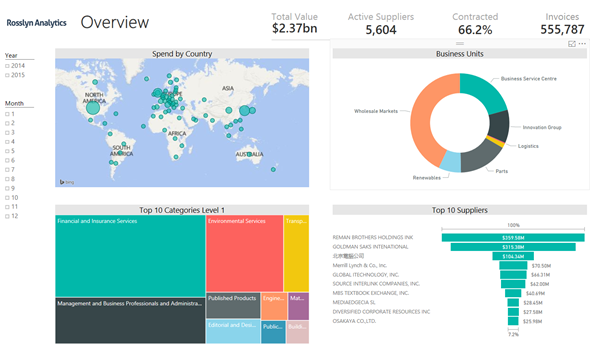 Now you can obtain more spend visibility faster than before. As soon as data extraction starts, visibility will follow shortly. With RAPid One-Click Spend Analytics, improve employee productivity by automating the entire process so more time is spent on analysis than data preparation.
Reduce your total cost of analytics easily by leveraging a complete solution that includes data extraction, cleansing and visualization. Modernize your spend analytics capabilities overnight without having to spend time and money on deploying and managing technology and generate a higher return on your SAP investment by improving the quality and usage of data in your organization.
App Benefits
Quickly extract spend data from SAP starting in minutes
Analyze data using pre-built dashboard and reports
Standardize your categorization on the UNSPSC taxonomy
Classify data at line-item detail in real-time Improve data quality by cleansing supplier addresses
Contact Us