Creating insight starts with collecting information
Rosslyn Analytics has developed a first-of-its-kind self-service tool that allows you to gather data quickly from people using scorecards and surveys. You are then able to connect this human insight seamlessly to other datasets inside and outside of your organization, for a complete view.
RAPid InTouch empowers business users to collect previously unattainable data for in-depth, real-time analysis, reporting and benchmarking.
The same tool allows technical experts to design new analytical applications based on the data that has been collected - e.g. insight from employees and customers.
Request Demo
All-in-One Tool
The use cases for RAPid InTouch are limited only by your imagination. Here are three commonly cited examples defined by role or department.
Insight for human resources professionals:
Conduct timely 360-degree employee reviews
Monitor performance against SMART objectives
Collect employee information such as contact details
Insight for procurement professionals:
Assess and track supplier performance
Conduct pre-qualification questionnaires
Review contract compliance
Insight for marketing professionals:
Conduct customer satisfaction surveys
Obtain feedback on products
Crowd-source innovative ideas from customers
Request Demo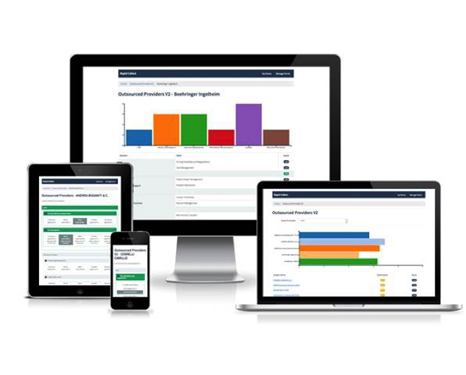 RAPid InTouch for developers
Fully documented API
Event-based architecture for simple integration into external systems