RAPid One-Click Spend Analytics for CSV is the world's first and only fully automated spend analytics solution in the cloud. You no longer need to spend days manually collecting and preparing data for accurate analysis. Detailed spend analytics is now available within minutes of loading spend data (in a CSV file) into the RAPid cloud platform.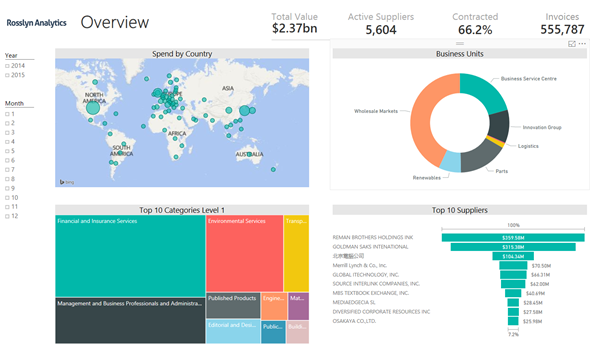 Now you can obtain more spend visibility faster than ever before - in just minutes today!
With RAPid One-Click Spend Analytics for CSV, you'll improve employee productivity by automating the entire process so more time is spent on analysis and less on data preparation and data wrangling.
Accelerate time to insight today by leveraging the next generation in spend analytics with a complete solution includes self-service data cleansing and enrichment tools. In just minutes, you will be able to interact with data, including tagging and enriching data so it's complete and accurate for visualization and analysis 24/7.
Benefits
Go from raw spend data to dashboard in minutes
Self-service tools empower you to continously cleanse and enrich data for accurate analysis
Accelerate time to business value from days to minutes
Features
An interactive load which alerts you to any errors within your data
Standardized template so you can specify the fields you want to import
Ability to view and modify your data within the platform before import
Request a Demo