Could understanding your human capital generate genuine savings for your organization? What's the true cost of letting employee engagement standards decline?
Rosslyn Data Technologies can help you to answer these questions and more. We've recently developed a unique HR analytics savings calculator that will support you to quickly identify potentially costly workplace issues and the savings that can be created through improved engagement levels.
Based on your simple inputs, this self-service tool will also intelligently recommend what actions you should consider taking to support each phase of your employee lifecycle.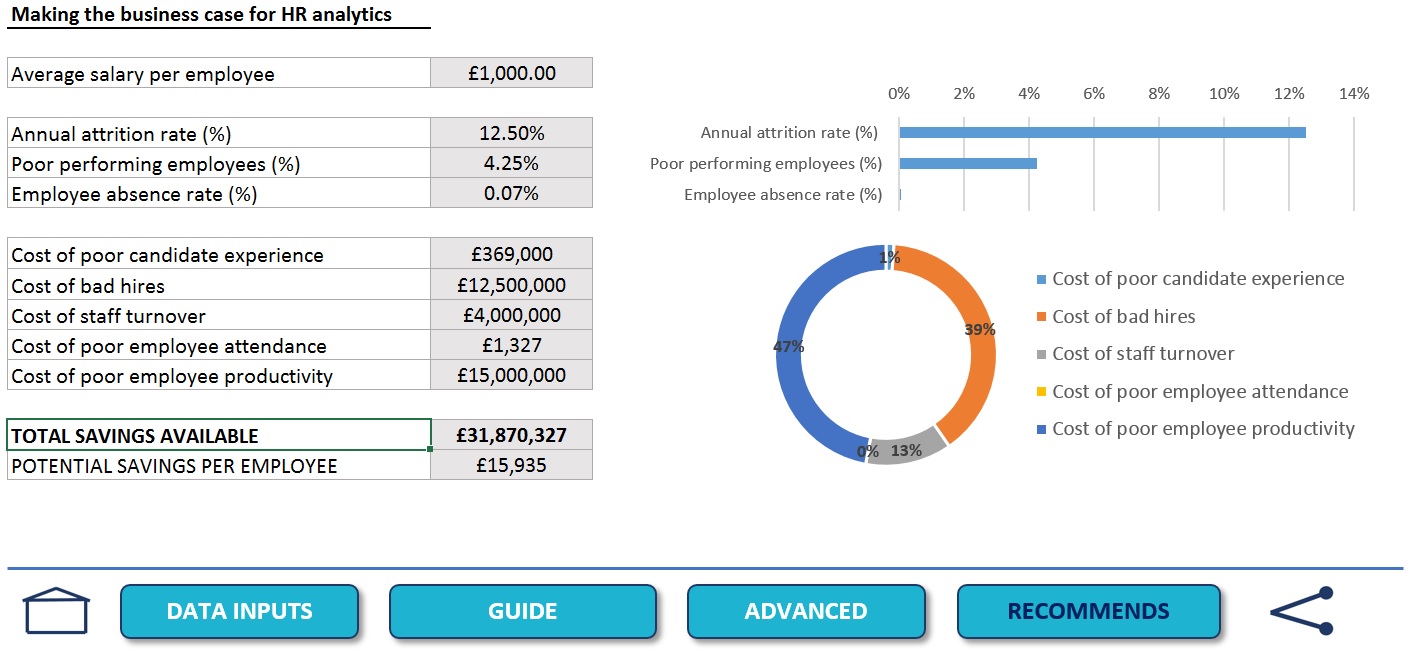 Start using your savings calculator today to:
Assess the level of employee engagement in your organization
Demonstrate a return on investment for your HR programs
Determine where to focus your HR efforts
Monitor the progress of your engagement using real business data
Create a business case for developing enhanced analytic capabilities
Get the insights you need to make a business case for HR value. Download this free HR Analytics Savings Calculator today.